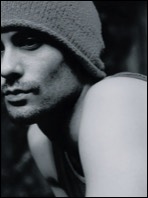 Terc Martinez grew up in New Orleans. His musical/singing style developed from wide musical and cultural influences that began very early in his life. When Terc was a young child he began experimenting with the drums, piano and guitar, creating a strong foundation for his dynamic singing voice and songwriting to come. He began performing/singing as a young teen in the French Quarter and formed his first rock band at the age of 15. Rhythm has and always will play a strong part in the creating and performing of Terc's songs.
His Father, who has an exceptional singing voice, played the guitar on the famous Professor Longhair song, "Goin' Down To New Orleans" alongside his childhood friend, Mac "Dr. John" Rebennack. Needless to say, much of Terc's musical influence began right at home when he was a child. Both of his parents were huge music lovers: from Rock and Roll to Jazz to Opera and the Blues. In fact, Terc was almost named Jude, from the The Beatles song, "Hey Jude".. but his parents eventually decided against that. (*check the
Terc Live page
)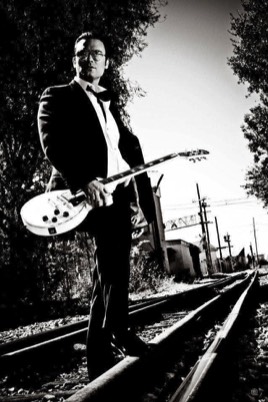 Terc was always a highly energetic and athletic child. In high school, Terc played football, soccer and baseball, lettering 9 times during his high school years. At this time, Terc also starred in all of the theatre productions, as well as performing regularly with his rock band in New Orleans. This was a very busy and formative time for him. Terc has often said that he excels and is most productive when he is at his busiest.
Following high school, Terc began studying opera and trained vocally with world- renowned professor, Phil Frohnmayer. He studied with Phil for four years, and Terc has said this experience truly formed his strength as a complete performer. Terc soon realized the importance of posture, breathing, and vocal resonance, which enhanced his performing and vocal development. When Terc completed his studying, he felt a complete command of his voice and found himself performing on stages throughout Europe and the United States.
Terc first moved to New York City and began writing his own original songs while working in bars, restaurants, night-clubs, photography studios and music studios to pay the rent. He developed his own distinct musical style which was immediately recognized and appreciated internationally. After numerous performances in NYC, Terc headed to London and Paris to experience the European stages. A great demand for Terc's singing grew rapidly throughout Europe, especially in France, Spain and Italy. Soon, Terc found a deep connection with South American audiences as well, most notably, in Brazil and Argentina.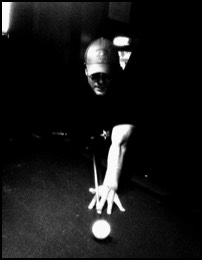 Terc had a unique offer to perform in Moscow with the legendary Bolshoi Ballet as the first American singer to perform with the masterful dancers. The audiences loved this combination and the series of performances were a huge hit in Moscow. Word spread quickly throughout the country, and Terc took the same set of songs he performed with the Bolshoi to St. Petersburg, Russia for 3 sold out solo performances before finally returning to the United States.
Upon his return, Terc had offers to perform and record in Los Angeles. He was hungry for a new setting, so he decided to move to California. He wrote tons of songs inspired by the diverse vibes he absorbed throughout L.A.. From Hollywood to Venice.. Los Feliz to Malibu.. Downtown to Beverly Hills.. there was inspiration dripping everywhere he turned.

Terc's musician friends from New Orleans had heard all about his adventures and were eager to collaborate back in Nola. Terc headed to New Orleans to begin a string of recordings and performances in his hometown and throughout the south. The aftermath of Katrina revealed a hotbed of creativity and deep passion in New Orleans that was stronger than ever. Terc recorded two Cuban-inspired albums in Spanish that struck a fresh cord throughout the French Quarter. He dipped back into his roots to create an infectious combination of Cuban rhythms and New Orleans groove.
Not one to rest, Terc performed constantly and has just written and recorded 3 new EPs in New Orleans. The first of the set will be released later this year.